Browse Our Selection of Toy Products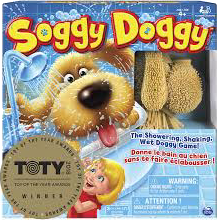 Race around the board washing Soggy Doggy, but he loves to shake himself dry! Make him shake, and it's back to the start. Be the first to make it round to the doggy basket to win!
Be careful not to poop out while playing this hilarious game with messy consequences! In the Don't Step In It game, players try not to step in the poops as they walk along the mat while wearing a blindfold. The laugh-out-loud game is for ages 4 and up, and is easy to play.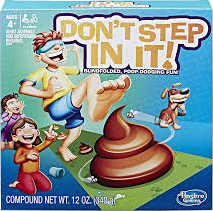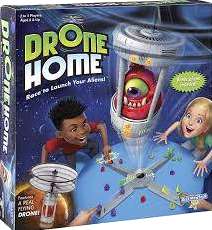 Race to launch your aliens down the ramps and land inside the drone! Watch out—there's a delay once you make it in, so others can knock you out! If you stay in and your alien escapes when the drone lifts off, you're one step closer to winning!
Get rid of all your aliens first to win! It's fast-paced fun for the whole family, and it's the first game to include a real, flying drone!
One Team, One Mission - One Voice to Follow!
You and your team have been contacted by the boss, challenging you to pull off the Heist of the century: crack a safe filled with gold in 5 minutes or less and collect 50 million in cold hard cash along the way!
Work together as a team and follow the instructions carefully to open the safe and walk away ridiculously rich. Do you and your team have what it takes to complete the job?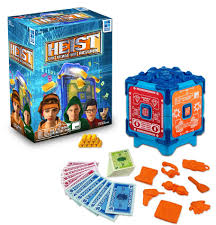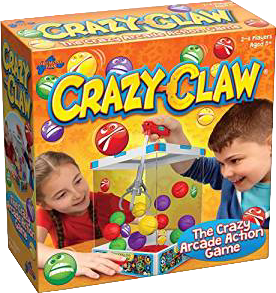 The raucous arcade-style tabletop game.
The aim is to match the three images on your card from the tokens hidden inside the colored balls inside the arcade machine. Use the claw grabber to catch a ball. Your fellow players help you by batting the paddles on all four sides of the machine to help the balls bounce and jump.